It's
Illusions by Vick.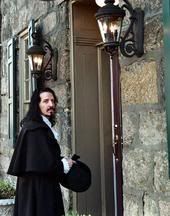 The thing I like about this guy, is that he is undeniably weird, yet maintains a palatable sense of humor within his weirdness.
For example: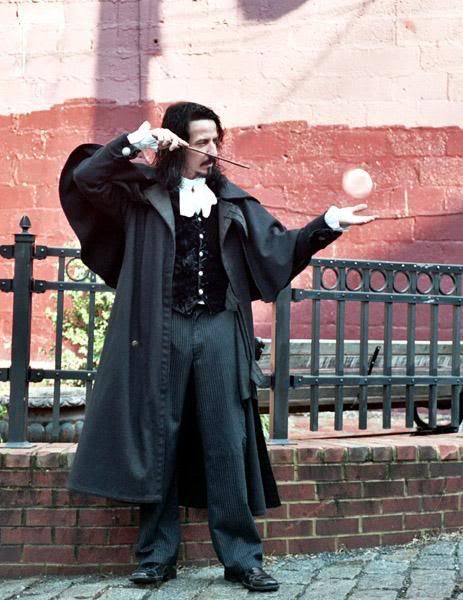 Weird.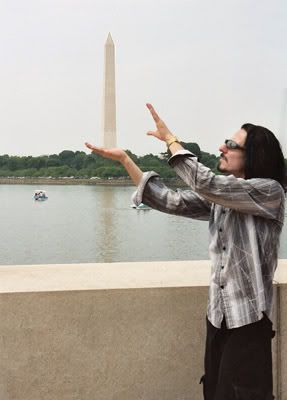 Moderately funny
magician's
illusionist's joke.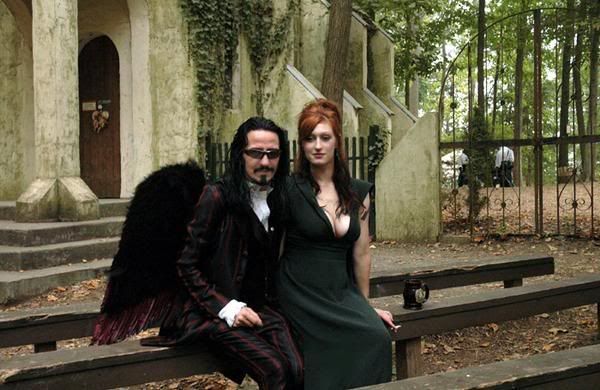 Here he is with his wife. Nice wings. Got em in any other colors?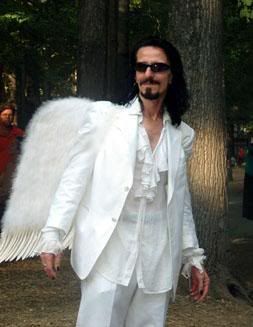 Why yes! I do!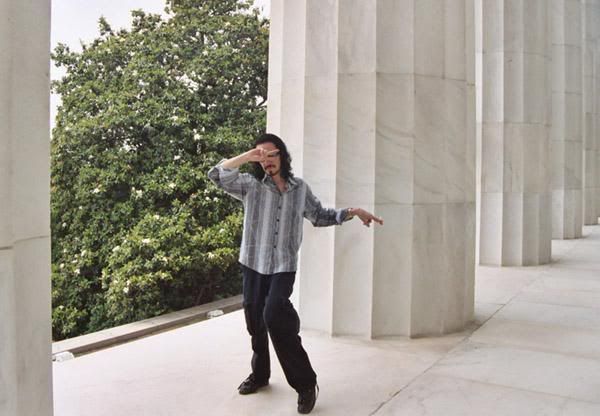 I think the illusion here is that he can dance.
And this is what gets me every time: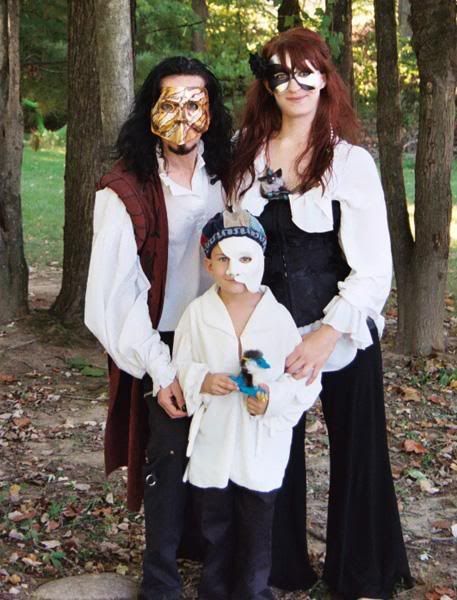 This poor kid. There are apparently millions of mutant children out there, who are not being given the chance at a normal childhood because their parents are to damned weird to LET them have a normal childhood. Sorry little guy. Good luck explaining this picture when you inadvertently bring it in for show and tell, not knowing that its REALLY FUCKING WEIRD and NOT COOL because your parents have deluded you from birth. Poor, poor little guy.
Feel free to donate money to a fund I just started. I call it, "Raising Awareness for the Children of Mutants." I will probably just donate the money to the Humane Society, in hopes that this will make pets more accessible to the various mutants out there on Myspace. This way, instead of putting their children in costume, they can put their cat in costume instead: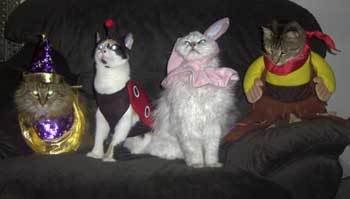 So, if you want to save children by giving these creeps new outlets for their creativity, donate here:
In the end, I leave you with some of his observations from his blog.
"
Why it is ..... UFOs, Aliens & Such

People who claim to have seen aliens really lack imagination,
why are the aliens always bi-peds who came here in a space ship?

Wouldn't aliens be as different from humans as humans are from horses, fish or birds?

and wouldn't a really advanced civilization be able to send themselves here via particle transmission or something we can't even conceive of?

and why are UFO's always attracted to trailer parks?
"
Not bad questions, actually.